MAKING AUSSIE KIDS HEALTHIER, FITTER, FASTER
WHAT IS AUSSIE ATHS
Aussie Aths is athletics, but not as you know it.

Aussie Aths is a health and fitness program for Aussie kids aged 5 - 13 years based on athletics. It's about learning to go faster, higher, further in a fun environment that Aussie kids of all abilities will enjoy.
Aussie Aths develops the ABCs – agility, balance, coordination and speed of every child in a fun, game-based program.
It's not standing in a line, it's not lining up for a race. Think of it like swimming lessons, but for running.
Aussie Aths is great fun and will help Aussie kids be more athletic in everyday life and in whatever sport they love.
WHY AUSSIE ATHS
We want to help Aussie kids improve their health and fitness and create life-long habits through their love of sport.
Aussie Aths is for every child. Aussie Aths aims to make all kids healthier, fitter and faster… no matter the base they start from or what sport they love. It's perfect for little athletes of any shape and size and for little footballers, netballers, soccer players, basketballers, etc.
Athletics (running, jumping and throwing) is the basis of almost every sport, yet most kids have never really been taught how to run properly. So at its core, Aussie Aths is about learning to run.
You don't start reading Harry Potter before you've learnt your ABCs. You don't do algebra before you've learnt how to count. So throwing children straight into running races and jumping and throwing for distance is nonsensical.
Aussie Aths uses game based, age appropriate activities to teach the fundamentals to help all Aussie kids be more athletic in everyday life and in whatever sport they love. And it's a whole lot of fun!
INDUSTRY AFFILIATIONS
Aussie Aths is a member of the Australian Children's Activities Association.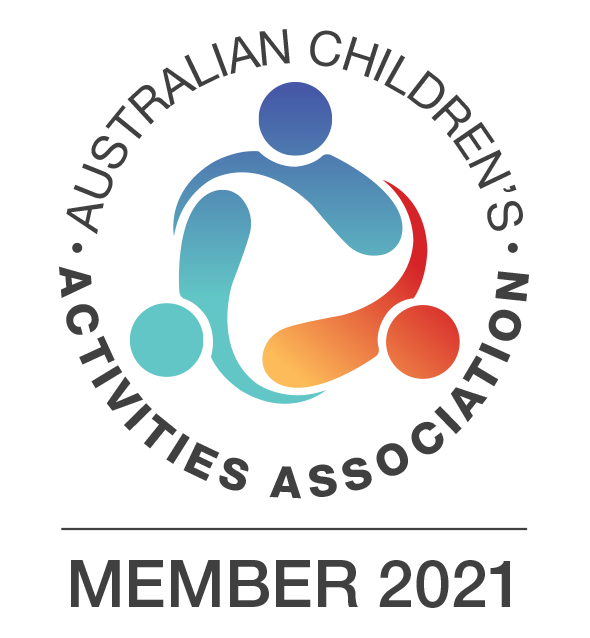 Athletics Australia is the accrediting body for all athletics coaches in Australia and all Aussie Aths coaches are qualified and registered under this national accreditation scheme.